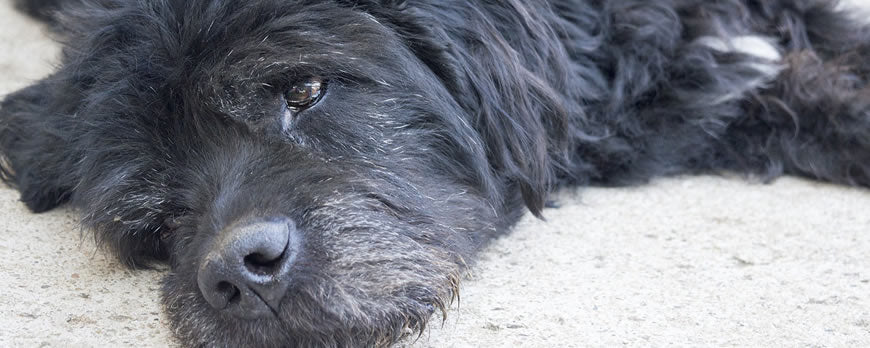 Arthritis and your dog
Posted on
Keeping pets comfortable is the number one responsibility of any owner, which can make it difficult to see a dog in pain from joint conditions like arthritis. But there are a number of ways that you can help make your pet as comfortable and pain-free as possible.
What is arthritis?
A common condition for humans and elderly pets, arthritis causes inflammation of the joints, making it painful to move or sit. While this is easy for humans to understand, dogs cannot make the same allowances as their owners and are at risk of damage and pain after over-exerting themselves. While this conventionally affects elderly animals, some pets can develop arthritis at an younger age. This can be a result of joint and ligament damage or as a result of suffering from congenital early onset arthritis. This can also be a sign of other problematic conditions such as hip dysplasia or underdeveloped joints, which should be eliminated as a possibility by a vet as soon as possible. While a diagnosis can be worrying, it is worth remembering that it is a treatable condition and understanding how it affects your dog can help ensure that you are able to manage their arthritis and take steps to actively ease their discomfort.
How does it affect your dog?
Some early signs include limping after exercise and whining or excessive panting when sitting up or laying down. The onset of arthritis is a slow process and it can be hard to spot these signs as your pet's behaviour gradually changes. This can also be accompanied by a change in mood or growling or whining if they are picked up. Once diagnosed, it is important to ensure that your dog's lifestyle changes to address their medical needs. This means that walking will be limited, younger members of the family should be warned against playing with them excessively, and you may need to moderate their diet and change their food to match their new nutritional needs.
How can you manage their condition?
While arthritis has no cure, there are a number of simple ways that you can help improve your pet's quality of life. Supplements: Consulting with your vet and adding certain supplements to your pet's meals can help ease their discomfort. Putting Omega 3 fish oil on your dog's food can help keep their joints flexible and work to maintain their coat. Other natural treatments like CBD oil can also help actively address the inflammation that accompanies the condition and potentially provide pain relief after a long walk or on days where your pet just isn't feeling their best. Keeping their weight down: If your pet is medium-to-large sized dog or slightly overweight, reducing the pressure on their joints can go a long way towards easing their comfort and maximising their mobility. This makes managing their weight an ongoing (and sometimes difficult) priority. This can be handled by picking up weight-control dog food or mixing a healthy substitute such as cabbage or rice into their food. Scheduling shorter walks or a course of hydrotherapy treatment can help provide low-impact support and keep your pet physically and mentally healthy. Active treatment: Any reliable vet will be able to recommend or provide a course of medication for your pet that will help improve their mobility and manage their pain. These can help make their condition more manageable and allow you to moderate their dosage when required. While paying for any kind of ongoing treatment can be expensive, consulting with your vet to find a course of treatment within your budget or using a price-match website can often help keep your costs down.
---
Share this post
---
---