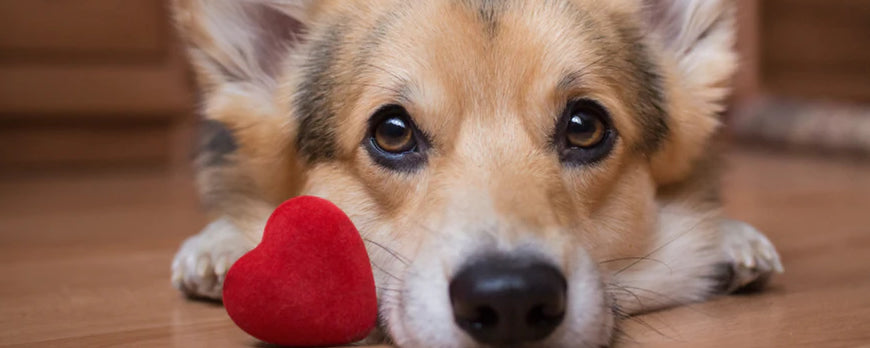 Your Dog - Valentine's Day
Posted on
Most of us love to get into the Valentine's Day spirit, whether we have a partner or not. One thing that is sure not to be forgotten is your loveable four legged friend. Including our pets in holiday celebrations has become a bigger trend than ever, so read on for some fun and enjoyable ways to show your canine companion how much you love them this Valentine's Day.
Walkies
Surprise your furbaby with an extra walk or a trip to their favourite park, beach or beauty spot. We all know how much our dogs love to to be walked, being outdoors in the fresh air has to be one of their favourite past times. Not only is it good exercise but a great way to bond.
Spa Day
Treat your pup to their very own spa day. With many options on the market today for grooming your pooch, it is accessible as ever. Whether it be a speciality groomers, in store facilities in a pet shop or a mobile groomer. A wash, a trim, a peticure, the possibilities are endless.
Treat Time
Which dog doesn't love a treat every now and again. With options on the market such as cakes, cookies, popcorn, beer and even wine all specially made for your beloved canine, there is no excuse not to spoil them on special occasions. You can even rustle up your own goodies at home in your very own kitchen. Just make sure all of the ingredients are doggy safe!
Toys Toys Toys!
Watching them unwrap a new cuddly toy or a rubber Kong filled with delicious peanut butter can bring just as much joy to you as it can to your furry friend. With lots of Valentines themed toys sure to be on the market, it is easy to fill your pups day with love.
Spread the love
With the help of social media, you can spread the joy and share with everyone the love you have for your special friend. Consider sharing a post on Facebook, Twitter or Instagram and brighten someone else's day with a cute snap of funny anecdote. Whatever you are doing this Valentine's Day, be sure to remember your most loyal canine companion and share the love.
---
Share this post
---
---