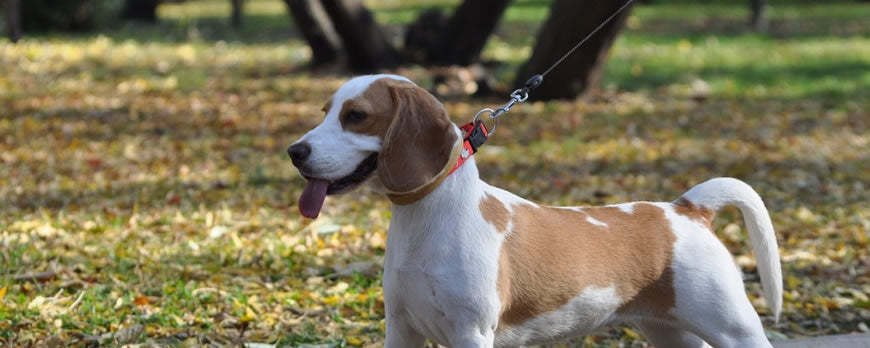 Spice Up Your Dog Walk
Posted on
Are you looking to change things up on your dog walks? Things can tend to feel a little 'samey' when you walk your dog often and in the same places. We have put together a post of a few different things you can do with your dog on your walks to change things up for both you and your beloved.
Off lead training
It is important to practice off lead walking in a safe enclosed area to prevent your dog coming to any harm or potentially running away - it goes without saying, avoid areas with roads etc. This may not be for every dog. You will be able to gauge yourself as to whether this will be suitable for your dog. Allowing your dog to walk off the lead can be very fun for your dog and give them a level of freedom they are not used to. First begin by introducing short sessions as they can draining on the dog as they do require concentration and discipline. Start with short walking exercises with the dog and try to get them used to walking alongside you without wandering off. Make sure you have some treats or a favourite toy at hand for your dog to reward obedience - this is important to help your dog feel as though it is a fun game initially. This usually works best in areas where the dog doesn't have too many other distractions.
Copy cat
Once your dog is trained to walk without a lead, introduce a fun game where your dog has to copy your movements. This doesn't have to be complicated. Little things like fast changes of movements and speed will keep your dogs concentration and interested in the walk. You can use your imagination on what other types of activity you think would keep your dog guessing.
Hide and seek
This one's for you as well as your dog. Who doesn't love a good game of hide and seek? Hide and seek can be a great way for your dog to use its senses. Why not wait until your dog is taking a close look at something then sneak off out of eyesight of the dog and see if they can find you. It's always a good idea to make sure you can see the dog at all times to prevent them from wandering off. If your dog is having trouble finding you, call out something to give it a clue as to your whereabouts. This game never gets boring and can be played every time.
Training
If you are training your dog at home, mix things up by also doing this when out and about. It's important that your dog gets used to following your commands when in and out of the house - on a walk is a great way of doing this. Command work such as sit and stay can be very important when walking your dog near roads and other hazards, so getting them used to following these commands in any setting will pay dividends in future.
Take a toy
If you let your dog off the lead on a walk doesn't mean you have to let them entertain themselves, although some dogs do prefer some me time. Why not take a toy with you and play different games with the dog. Games such as fetch are the most common, but how about stuffing treats into a toy and then hiding it from the dog to see if it is able to find it? You can also use ball throwers etc or rubber sticks. You should still allow your dog the independant time to do dog things such as sniffing about and exploring.
Go somewhere different
We all tend to have our favourite walking spot, usually close to where we live as it is far more convenient then having to travel each day to walk your dog. On a weekend or a day off, why not venture somewhere different where your dog can explore? This will help your dog to stay stimulated when taking them for walks and is also a nice change of scenery for you also.
Walking buddy
Do you have a friend of a neighbour who also has a dog? You could go for a walk together with both dogs. You will find that both dogs will interact with each other once the initial excitement has worn out and hopefully will play together. These are just a few ways you can entertain your dog on a walk and we hope you found them thought provoking.
---
Share this post
---
---