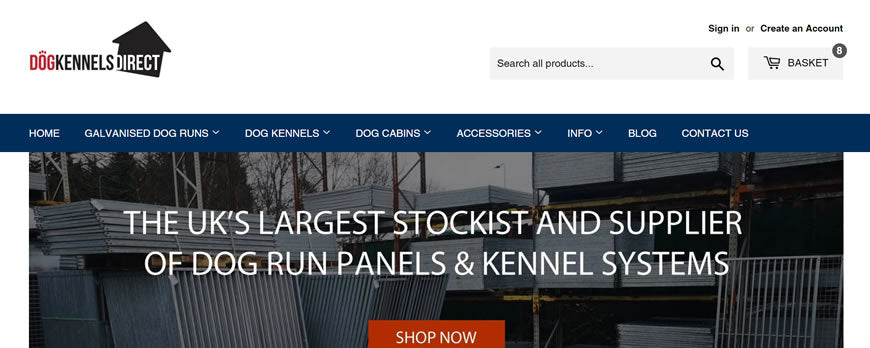 Our New Website Is Live
Posted on
If you frequent our website, you may not have noticed that we have put a new version of the site live. 
Our focus is always to continue to improve what we are offering here at Dog Kennels Direct and based on this, we decided it was best for us to move to a new system which allowed for the best customer experience possible. 
The website hasn't changed a great deal in the way that it looks however in terms of speed and user navigation, it has improved dramatically. 
If you do spot anything on the website which you think needs to be changed, please let us know at enquiries@dogkennelsdirect.co.uk and a member of our team will look to put it right. 
As always, thanks for your support.
---
Share this post
---
---