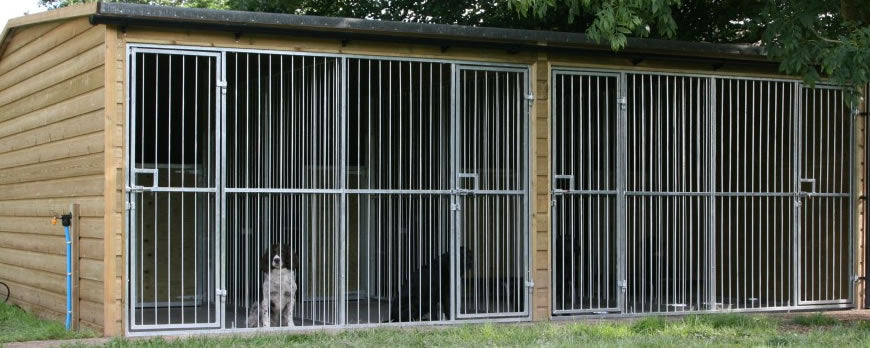 Which Kennel or Cabin?
Posted on
We have a vast range of products on our website so knowing which one to choose from can be a little daunting if you are a first time buyer. We have put together the following information which should help you to make a more informed decision.
How much space do you have?
The first consideration that you need to make when looking to purchase housing for your animal is what space you have available in or around your home. We speak to many customers who will jump into buying a complete dog kennel for the garden without doing the necessary research into the actual size of the product and space they have available. It is probably not wise to purchase a kennel which will take up the full space you have available and leave no room for the dog to roam around when not using the kennel. Equally, purchasing something which is too small for the dog will lead to the housing not being used and therefore render it useless. There is a wide range of apps available online and on mobile now where you can plan out your home or garden area to scale to see how everything will fit together and what sort of area you have to use - we would recommend using one of these to avoid any disappointment.
How big is your dog?
Another big consideration is how large or small is your dog. Buying a cabin for a Great Dane may not be the smartest investment, likewise putting a Chihuahua in a large bar kennel. There certainly isn't a fundamental right or wrong when it comes to the kennel or cabin size for your dog and the decision comes down to what you believe will be most comfortable and safe for your dog needs. We would always recommend, again, doing some homework in terms of what would be the best fit for your dog. We have a team of experts here at Dog Kennels Direct should you need advice on what size housing your dog would require.
What is the housing being used for?
A common misconception is that dog runs and cabins are purchased solely for a place for the dog to sleep. In actual fact, they are used for so much more than this. If the dog is going to be using the space for sleeping only, then a dog cabin may be an option you want to look at. The main benefit of a
dog cabin
is that the space requirement is relatively small. If you are looking for an area to contain your dog whilst also allowing the dog to be outdoors, a
galvanised complete dog kennel
is certainly the better option. You do require more space however it is a much bigger area for the dog to spend time. This option will also allow the dog to cool down in the shade, in the warmer months. This type of kennel works well for larger dogs. We have discussed
keeping your dog cool in a previous blog post here.
If you are looking for an area where you can temporarily house the dog outdoors, without the indoor area, a
modular kennel
would be more suited to your needs. You can however in future should you wish to, install a cabin inside the kennel which will give the dog a resting place.
Conclusion
There is no right or wrong answer for which housing will be correct for, with exception to the area you have available.
If you are looking for a robust area where the dog can play, sleep and stay cool, a complete dog kennel would be the best option for you. A mesh complete kennel would be better suited for a smaller dog.
If you are just looking for a resting & sleeping area for your dog, a dog cabin may be the best solution for you, providing the dog is the correct size to utilise the cabin.
If you are looking for an outdoor area where the dog can be contained whilst still having room to move around and play, a modular dog kennel would be a potential option where you can also add a cabin at a later date should you need to.
We have a trained team of dog loving specialists who can give your free impartial advice on the best solution for your needs. Feel free to contact us to speak to one of the team.
---
Share this post
---
---