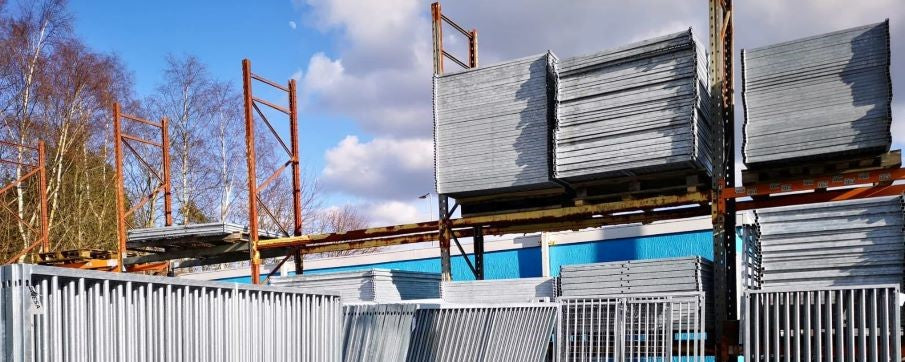 Dog Kennel Designs: An Overview of Professional Creations
Posted on
A kennel is a great addition to your home, to provide your dog with a safe and cosy place to call his own. Whether you use it to house your dog while you are at work, or just like to shut him away while you have small children over, choosing the right one for your dog is important. There are many types of dog kennels available, but thinking about what you need for your dog and your lifestyle is the first step in making a good decision.
Design Considerations for Dog Kennels
The first consideration is size. Big dogs require more space, and if you have multiple dogs, consider that depending on their temperament they may need their own space, or separate area within the main kennel. After size, comes materials, you may have a preference for timber over metal, but think about what will work best for the style and type of dog kennel that you are thinking of. If your dog is going to spend a lot of time in their kennel, it is essential to consider insulation and ventilation. In particular, an outdoor kennel needs to be cool in the summer, and warm in the winter. Depending on his breed, your dog may be susceptible to heat or cold and needs to be kept at a comfortable temperature. If you are leaving your dog for extended periods of time, you want to know that your dog is safe and secure. Always make sure that your dog's kennel has sufficient fastenings, and that your dog is safe.
Outdoor Designs for a Dog Kennel
Here at Dog Kennels Direct, we have a great range of different outdoor dog kennels. Whether you want an integral kennel and run, or to buy panels to customise your existing kennelling system, we will have something to suit you. Many people choose a kennel with a run, such as a fenced type, which gives room for your dog to move around. We find the combination kennel and runs, one of the most popular choices, giving your dog a safe and cosy sleeping area, as well as room to stretch his legs. There are other fun designs available on the market such as gazebo-style, or country cottage-style, but it is important to ensure that whatever you choose is first and foremost safe, secure, and practical for your dog.
Indoor Designs for Dog Kennels
Often having an indoor dog kennel is very useful as a safe place to pop your dog. Many dogs enjoy the security and comfort of their small home from home and will take themselves off to sleep there. Indoor mesh-style crates are a popular and easy option, they can be put up and taken down quickly, moved around the house as necessary, and taken with you if you are travelling with your dog. A furniture-style dog kennel is a more permanent choice and can be found to match existing furniture or tie in with the style of your house. You can even find multi-level kennels to provide more space for your dog. When choosing the best dog kennel for your dog, think about what you need and your dog's temperament, to help you make the best choice. 
Custom and DIY Designs
There are some amazing dog houses around, and whether you order a custom design with a professional company or love DIY, you can spend time designing the ideal dog kennel for your dog. If you are a whizz at DIY, you can always construct your own. Just keep in mind how tall your dog is, and how high he can jump, and ensure that anything created through DIY is safe and secure for your dog. We have seen some excellent dog runs constructed by DIY experts, with everything from play areas to gazebo style-roofs. As long as your kennel does the trick, and keeps your dog safe, secure, and happy, then you can put your DIY hat on, and let your imagination run wild!
Tips for Enhancing Kennel Designs
A dog kennel is your dog's space, and making sure it is a nice place for them to spend time is important. A happy dog will spend time snoozing in their home, and regard it as a safe and relaxing place. There are some great additions to give your dog a better time. We find dog benches very popular, giving dogs a raised sleeping area to keep them away from drafts and the damp floor. Fixed bowls that can be adjusted to the correct height for your dog, make feeding time a breeze. Choose a comfy bed for your dog, with blankets, if he likes such things. Toys can be left in there, but be wary of leaving toys with more than one dog, as they can become possessive, and may fight over them.
Choose the Best Dog Kennel for Your Dog
Spend time choosing the best dog house for your dog. You know your dog and your lifestyle, and you know what will be an asset for you and your dog. If you have long-haired dogs and spend hours tramping over the muddy fields, then an outdoor kennel may suit you best. If you have a small dog, who likes a potter around the block, then a small indoor kennel may be best. If you have many dogs, then a custom-built kennelling system would be ideal for you. Whatever your unique situation, choosing the best solution for your needs will give you a safe and secure place to keep your dog for many years to come. If you aren't sure of the best kennel for your dog, then have a look at our range of kennels, or if you need further advice, our helpful and friendly team, here at Dog Kennels Direct, are always happy to answer any questions that you may have. Simply give them a call on 01942 316 431 
Read related articles:
---
Share this post
---
---