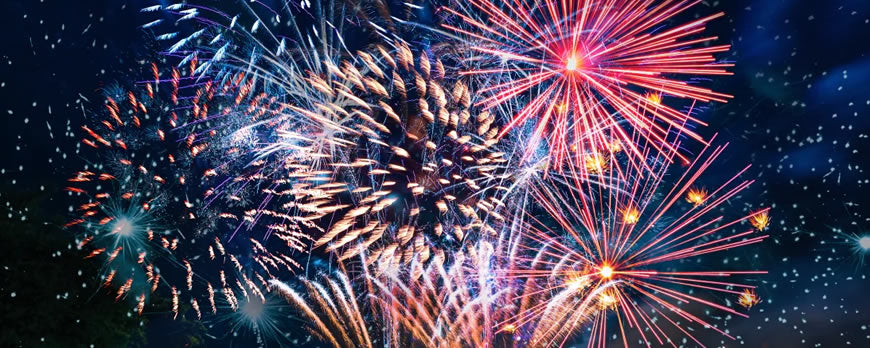 Coping With The Fireworks
Posted on
It is very common for dogs to be sensitive to loud noises - this is not always a bad thing as it helps your dog to detect and avoid danger. This fear can become very stressful to a dog and around November Bonfire night can become something to dread for both dog and owner. According to a national study, around 40% of all dogs are scared of fireworks which is not surprising given the loud bangs and flashing lights is enough to scare a human. We have put together a short post on preparing your dog for bonfire night in the weeks leading up to the day. Leading up to this time of year you can always try to help your dog become used to loud noises by acclimatising them to the sound of fireworks. You can run a quick internet search or purchase CD's which can be used to simulate the noise of fireworks. This way you can control the noise and gradually introduce them to your dog so it doesn't come as too much of a shock.
PLEASE NOTE
: If your dog is extremely sensitive to noises the above could potentially make the situation more stressful for your dog, in which case you should speak to an animal behaviourist before hand. It would be a good idea to check where and when the local firework displays are being held in your area so you can plan around them. Also you could ask your neighbours if they are planning to have any garden displays.
Before the fireworks:
Ensure your dog has plenty water. Anxiety makes your dog pant and therefore become more thirsty
Feed your dog a little earlier if you think the fireworks will interfere with normal meal time
Walk your dog before it gets dark
Shut all windows and doors and try to black out the room from the outside to avoid any flashing in the living areas of the house
During the fireworks:
Try to block out the noise with TV or radio
Act calm and behave as normal to ensure you do not alarm your dog
If your dog comes to your to be comforted, ensure you give them your full attention
Reward good behaviour with treats
Avoid the following:
Do not try to get your dog to face the fear of fireworks, it will only make them worse
Do not tell your dog off. They are scared and that will only lead to them becoming more stressed
Do not try and tempt them out of a retreat if they have found a safe place to hide
These are just a few things your can do in order to protect your dog during firework season.
We hope you all enjoy the fireworks and they are not too stressful for you and your dog.
---
Share this post
---
---