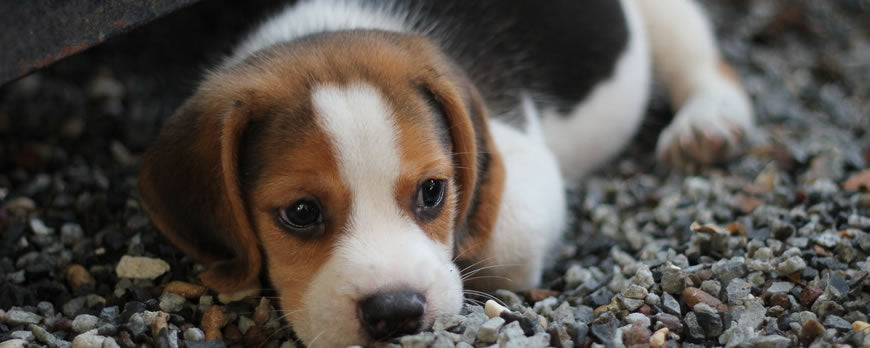 Puppy Buying Questions
Posted on
Your Complete Guide to Buying a Puppy in the UK
Statistics show that 25% of households in the UK own a dog, so if you are thinking of joining them, or adding to your pack, make sure you choose your new addition wisely. We have heard many horror stories of people who have bought poorly bred puppies, leading to a lifetime of health and behavioural problems, so be mindful. Some people choose to rescue a dog rather than buy a puppy, and there are pros and cons to both choices. If you are choosing a puppy, make sure that you ask lots of questions from the breeder, and don't just fall in love with the puppy's cuteness!
Preparing for Puppy Ownership
Puppies are delightful, funny, entertaining, and loving, but they are hard work! For a puppy to grow up to be a well-adjusted family member, you will need to invest time and effort into your puppy. Finding a good trainer, and ensuring that your puppy is fed good quality food and that all his vaccinations and ongoing health checks are taken care of, all takes time and money. Do some research into your chosen breed, don't just go for looks, try to pick a breed that will fit into your life. If you like sitting on the sofa, don't choose a Vizsla, and if you love walking 10 miles a day, don't choose a Bulldog!
Finding a Reputable Breeder
While there are many puppies for sale on popular pet websites, it can be hard to find a reputable breeder. The Kennel Club has a record of assured breeders, so you may consider contacting the breeders and asking when they are due to have a litter, and then wait till that happens. If you are choosing puppies from the internet, make sure that you do your own due diligence to check that the breeder you are buying from is reputable.
Questions to Ask the Breeder
A reputable breeder won't let a puppy leave till it is at least 8 weeks old, and often up to around 12 weeks. Ask how old the puppy is and when you can pick it up. You should always see the mum, and assess her temperament. Good breeders will have pictures of the dad, and be able to tell you about him. Ask how old mum is, she should be older than 1 year old, but not too old, use your own judgement. Ask how many litters she has had, under UK law a dog can only have 6 litters in its lifetime, but puppy farmers will breed excessively. Make sure to ask what the puppies are being fed on, a good breeder will send puppies to their new homes with some food to start them off in their new lives. Always ask about worming, microchipping, and vaccinations. Your puppy should be wormed, microchipped, and have had at least its first vaccination. 
Puppy Buying Health and Genetic Considerations
Your puppy will inherit its health and disposition from its parents. This is why it is vital to meet the mother and assess her. Bear in mind that certain breeds are prone to particular health issues, so you will need to keep this in mind when you are evaluating the puppy. Some breeds are health checked for known issues, such as hip scoring in Labradors. 
Meeting the Puppy and Assessing its Welfare
Puppies should look healthy, and be confident and inquisitive. If they look in poor health or are excessively shy or nervous, be extremely wary. Don't buy a puppy to rescue it, as you could end up with problems.
The Role of Documentation
While not all puppies are Kennel Club registered, if you are buying a puppy that is advertised as KC registered, make sure that you see all the paperwork for your puppy and the parents. Good breeders will often have extensive pedigrees and family histories.
Bringing Your Puppy Home
Bringing your puppy home for the first time can be nerve-wracking! This is normal, so give yourself a few quiet days at home to help settle the puppy in. If you work away from your home, you will need to arrange for someone to come and look after your puppy whilst you are at work.
Ongoing Care and Responsibility
By buying a puppy, you are committing to look after and care for that puppy for more than a decade. You must feed it, water it, exercise it, play with it, stroke it, groom it, take it to the vet, train it, and care for it. A puppy is a big commitment, make sure you have the time, money, and dedication to take on the responsibility.
Must-Haves
Whilst your puppy does not need brand new everything, in matching coordinated colours, there are some absolutes that you must have before you bring your new puppy home.
Puppy Proofing Your Home
Puppies are very nosy! They will get into everything. You need to make your home puppy-proof for little noses and tiny teeth. Alternatively, you need a puppy playpen, and a crate so that if you can't watch your puppy he can be in a safe place.
High-Quality Puppy Food and Feeding Supplies
Your breeder should give you some food when you fetch your puppy so that you can feed the same food for the first few days. You can then slowly change your puppy's food to your preferred brand. Bear in mind that skimping on good nutrition can lead to health problems later in life, so make sure you are feeding good quality food to your puppy.
Suitable Collar, Leash, and Identification Tags
Your puppy must have a collar with an ID tag on it, as well as a suitable lead for walking and training. Make sure that your puppy's collar fits comfortably and bear in mind that he will be growing rapidly, so keep checking that his collar has not become too tight.
Comfortable Bed and Bedding
Your puppy will need his own bed or place to sleep. Some people put their puppy's bed in a crate to make a safe space, but this is up to you.
Crate or Dog Pen
Crates and dog pens are a good idea, both for training and puppy safety. If you crate-train your puppy, you will be able to use a crate throughout his life, which can be very useful at certain times. Remember, your puppy will grow! So the crate that fits him as a puppy may be too small once he is fully grown.
Toys and Enrichment Items
Puppies and dogs are naturally playful. Your puppy will need toys to play with, this will help keep his mind occupied, and hopefully stop him from chewing your belongings!
Grooming Supplies
A short-haired dog will need a certain sort of brush, whilst a longer-haired one will need a different sort. Make sure that you have the right type of brush for your puppy and their coat.
Pet Insurance
While not essential, pet insurance is a good idea. Would you be able to afford for your puppy to have an expensive operation? Insurance will help to protect against unforeseen events.
Get yourself ready for buying a puppy
Puppy buying is an exciting time for you and your family, and it is worthwhile taking the time to make sure that your puppy is the right fit for your family. A healthy, happy puppy will grow up into a well-balanced dog, who will be a fabulous addition to your family. 
Read related article:
---
Share this post
---
---