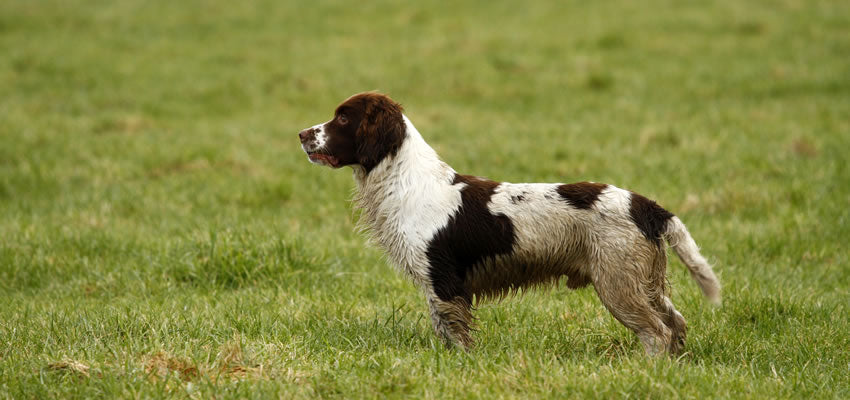 Advantages of Outdoor Dog Kennels For Dogs
Posted on
Most dogs, regardless of their size, love the idea of fresh air and some sun. However, just letting a dog roam around outside in the open isn't always safe. As a dog owner, a kennel helps you keep your dog safe from harm, and an outdoor dog kennel is the best way you can do this.
Whether you want to leave your dog safely outside while you pop out to the shop for five minutes or want a safe kennel space for your dog, an outdoor dog kennel is a good choice. Let's take a look at some of the benefits of a kennel for your dog.
Why You Should Consider Getting Your Dog An Outdoor Kennel
There are a lot of reasons why someone might consider getting their dog an outdoor kennel.
Dog kennels
offer your dog access to the outdoors, and more space than sheds. Dog kennels are not a temporary solution, but a long-term home for your dog when you want them to be outdoors.
Dogs who are physically active will spend a lot of time outside in the backyard; an outdoor dog just loves being free! But they also need a kennel to be safe, sheltered from the rain and cool off if it gets too hot; sheds are an option, but they get too hot. That's why a proper outdoor kennel is the best choice.
The good thing about an outdoor kennel is that it can go anywhere in the backyard and still be effective. It stops the dog from escaping and getting lost and means that predators such as foxes or other animals cannot get to your dog. Many people use sheds, but to be honest, outdoors should be more than just a shed and having outdoor kennels gives your dog so much more.
Benefits for The Dogs
There are plenty of benefits that outside space and a kennel can bring for dogs; some are just happier as an outdoor dog.
A Place to Exercise and Run
Every single dog, regardless of size or breed, needs exercise outside. It is important that a dog gets the chance to burn off some energy. That's where a garden and kennel can be very helpful for meeting the outside needs of your dog.
A Place For Fresh Air
Nobody wants to see their dog cooped up indoors all the time! Outdoor kennels are the best thing for your dog.
Giving a dog outdoor space helps them to get the fresh air they need and the freedom to soak up some vitamin D.
Lowers Anxiety and Boredom
All dogs, specifically active ones, need to keep their minds occupied. Dogs can quickly turn destructive or simply restless if not allowed to entertain themselves properly.
Being outside offers a dog the sensory attraction that it needs. This helps to cure boredom and helps them become a well-adjusted dog
Benefits to the Owner
Naturally, there are benefits to the owner as well as the dog to having a kennel.
A Portable Yet Permanent Kennel
Having an outdoor dog kennel is less expensive than trying to fence off an entire area of your yard. A kennel is a good choice for any owners who want to be able to contain their dog in a safe space.
Very Practical
Outdoor dog kennels are different from dog houses, which are more for short-term shelter. A dog kennel has been designed to offer long-term shelter and space.
Obviously, this means that the dog kennel needs to be roomy enough that you can clean it easily and comfortable enough to work for your dog - the result is something deeply practical.
An Outdoor Dog Kennel for You
Most outdoor dog kennels can be customised to suit the specific needs of the owner, offering a chance to have the best dog kennels for your dog.
Where to Find Quality Outdoor Dog Kennels
So, if you're searching for a quality dog kennel, there are plenty of places on the internet you can check out. We're also happy to help too.
As the largest stockist of galvanised dog runs in the UK, we've got more than 40 years of industry experience when it comes to the perfect dog kennel. This means that if you're looking for a good dog kennel for your dog, we can not only hook you up with a good option but also give reliable advice.
It's important to choose an outdoor dog kennel which is suitable for your dog. However, there are plenty of benefits for your dog with an outdoor dog kennel. A kennel is a practical way to provide your dog with a safe time outdoors.
---
Share this post
---
---