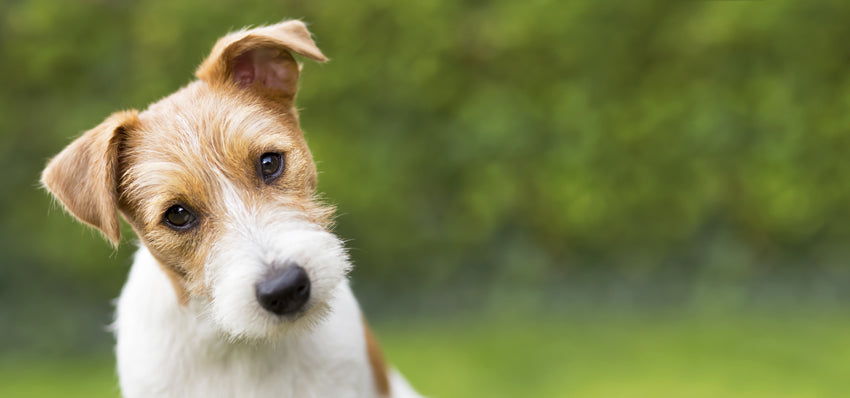 Where Should a Dog Kennel Be Placed?
Posted on
When you buy a kennel for your dog, it is important to consider carefully where a dog kennel should be placed. Choose a safe, secure place in your garden or yard, preferably not too close to your neighbours, especially if your dog is prone to barking. A dog kennel is best placed in partial shade to prevent the kennel from becoming too hot during the summer months, but not underneath branches which could pose a risk to your dogs if they were to fall. An outdoor kennel can be an invaluable resource to keep your dogs safe and happy, so spend time considering the best place to situate your dog kennel.
Advantages of an Outdoor Dog Kennel
There are many advantages to an outdoor kennel for your dog. If you have multiple dogs or large breeds, it can be simpler to pop them in their kennel should you have friends or family over to your house. Some people's children can be unruly, and it is often kinder to your dogs to shut them securely out of the way than leave them to the mercy of small children. Many people choose to keep their dogs in an outdoor dog kennel while they are at work, knowing that they are safe and secure. While it is an option to crate dogs inside your house whilst you are out, an outdoor kennel, especially our complete kennel which comprises a sleeping area and integral run, gives them far more room and space, so can be a better option should you need to leave your dogs for longer periods of time. 
Where should it be Placed?
The first thing to consider is what you are going to use your kennel for. If you want a kennel to occasionally shut your dog away when you have people over, it could be further from the house, tucked out of the way. If you breed puppies, you may want your kennel closer to your house, so that you pop out and check on your dog's progress during whelping, as well as looking after the puppies once they arrive. If you are going to use your kennel to keep your dog safe and secure whilst you are at work, then you may be going to and from your kennel in the dark, and the location will need to be chosen to reflect this. If you use your kennel to pop your dog in to dry off after walks, then placing it near your house or driveway, maybe the best fit. Take some time to work out how you are going to use your kennel, and then the decision about where to place it will become clearer.
Things to Consider When Choosing a Spot Outside your Home for a Dog Kennel
Consider how many times a day you will be popping backwards and forwards to your kennel. If you are using it to shut your dog up occasionally it can be tucked away out of sight. If you are training your puppy to be settled in his kennel, you might want it closer to your home. It will depend on how the land around your home sits. If much of the ground is sloping, you will need to choose a flatter area, or flatten the earth to make a suitable area. If you situate your kennel on the lowest part of your garden, you may find that this area becomes damp, and water-logged, as rainwater drains downhill, so this may not be the best choice. To make sure that your dog or puppy has a comfortable kennel, choose a sheltered area with good drainage and a flat ground area.
Best Outdoor Dog Kennel to Suit Your Breed
Here at Dog Kennels Direct, we have a range of kennels to suit your dog. Whether you want a complete kennel for your puppy with a sleeping area and a run, or a run with or without a roof, to keep your puppy safe and secure, we have an extensive range of sizes to suit all breeds of dog. Whether you have a St Bernard or a border terrier, a dalmatian, or a dachshund we will have the ideal kennel to suit you and your dog. 
Read related articles:
---
Share this post
---
---