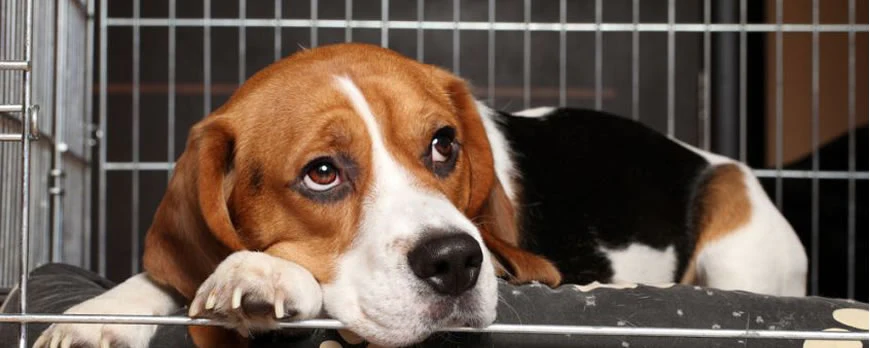 What Do You Put in an Outdoor Dog Pen
Posted on
You want your dog to be happy and healthy, so make sure that your dog pen is designed to create a safe and comfy space. We build our dog pens to be long-lasting and safe for your dogs, but we would always advise that you add extras to make their pen a home. Here at Dog Kennels Direct, we offer a range of accessories and equipment to go with your dog pen, all our accessories are compatible and are designed to be used in our dog pens.
Things to Put in an Outdoor Dog Pen
So, you have chosen and installed your outside dog pen, now you need to make it into a nice home for your pet. The nicer the environment, the happier and healthier your dogs will be. Let's take a look at what your outside dog pen will need.
Dog-Friendly Flooring
Our dog pens can come with integral flooring so that you don't need to install a concrete base. We have designed the floor to be long-lasting and resistant, it can be easily washed out, so that you can keep your best friend's dog pen clean and tidy.
Raised Resting Bench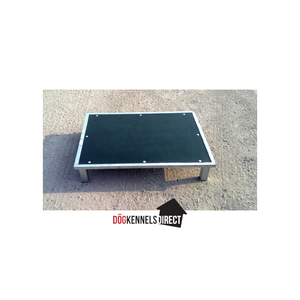 We can supply raised sleeping benches, which many dogs enjoy for their afternoon snooze. Even a low bench is enough to get your dog up off the ground away from the drafts. Older dogs in particular can be susceptible to cold weather, and giving them a raised sleeping bench, can help reduce the stiffness in their joints.
Water and Food Stations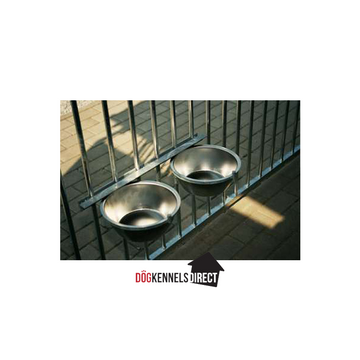 We have high-quality stainless steel bowls for water and food. These are designed to be attached securely to your dog pen so that the bowls stay put. This can be particularly useful for dogs that like to play with their water, stopping them from turning their Pen into a water park!
Toys and Entertainment
Dogs are playful, and if they don't have sufficient interaction and engagement, they can adopt destructive behaviour when left. To help prevent this from occurring, always make sure that your dogs have the right amount of exercise for their breed and age. Giving your dogs toys to play with will also help to keep their brains occupied. Make sure that you choose indestructible type toys so that you can leave the toys in their pen with them. Soft-style toys can be easily ripped up, and eaten, and will get damaged in the rain.
Safety Measures
Always make sure that all the bolts and fastenings on your Pen door are secure when you leave your dogs. Check the Pen door bolts regularly so that you know your dogs are safe and secure.
Hygiene and Waste Management
Good hygiene is essential for good health. You need to clean your pen out regularly to ensure that it stays clean for your dog. Always clean up any accidents quickly so that you can keep your dog's space as clean as possible. Our pens are built using high-grade galvanised  steel so that they can be washed and cleaned easily.
Warmers in Winter
If you are keeping your dogs outside for any length of time, you need to make sure that they are protected against the weather. Older dogs and puppies will be particularly susceptible to changes in the weather, so you need to make sure that they are safe and comfortable as the temperature drops. Adding a dog cabin into your pen, or joining your pen to a kennel using our compatible kennel panels, will give your dog a warmer space to keep him comfortable.
Heat Lamps & Bulbs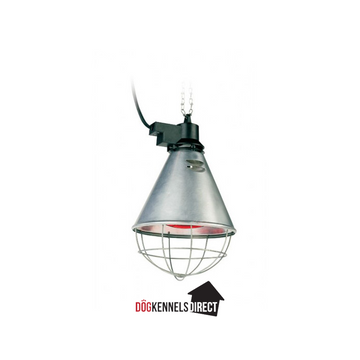 If you need to add in a bit of extra heat, we have a range of heat bulbs and lamps. These can be especially useful for young or old dogs, dogs that have been unwell, or whelping dogs and puppies. Always make sure that you fasten your heat bulbs out of reach of little dog teeth! Once you have installed your heat lamp, make sure that that temperature is correct for your dogs, you could pop a thermometer in the space to make sure that it is at the right temperature.
Help Your Dog to Enjoy their Outdoor Dog Pen
An outdoor dog pen can be a brilliant addition for your dogs outside. It gives you a safe and secure place to leave your dogs, knowing that they will be happy and healthy. Investing in a high-quality galvanised steel dog pen for your dogs will bring you benefits for many years to come. If you aren't sure of the best kenneling setup for your dogs, then our experienced and helpful team here at Dog Kennels Direct are always happy to answer any questions that you may have, simply give us a call on 01942 316 431. Or, if you know what you want, head over to our dog pens page.
Read related article:
---
Share this post
---
---