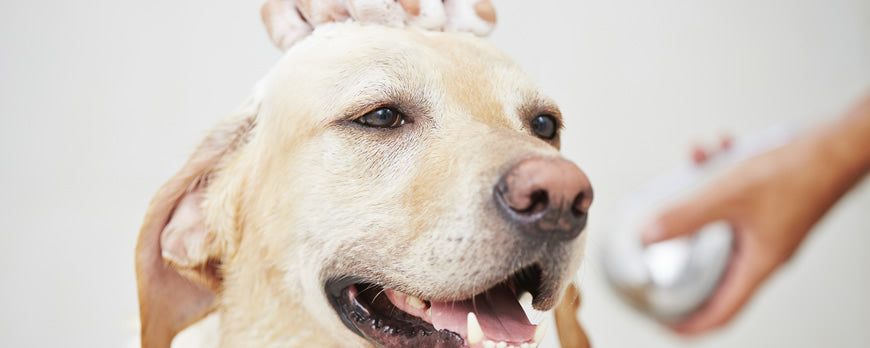 Why Groom Your Dog?
Posted on
As you may know, grooming your dog has many benefits in not only keeping your dog looking good and fairly low maintenance after walks etc but also helps you to check over your dog for any obvious health issues they may have. It's also pretty good for you.
Why should I groom my dog?
Grooming is great for your dogs coat, helping to aerate it. This will not only help the coat to look visually better but it will also feel better for your dog. The grooming process will help with the healthy growth of the coat but will also help with the circulation of your dog - yes, the grooming process will promote good circulation. Sometimes in dogs with heavy coats, failure to groom can lead to a build up of grease in the dogs coat which can then lead to blocked pores - this can eventually leave the dog with sebaceous cysts. This is naturally something you want to avoid. Dogs which live indoors will moult quicker and more often than their outdoor counterparts. If left ungroomed the hair can quickly become matted which will eventually drag down the skin of the dog, which can become uncomfortable for them. When grooming your dog, you will become very hands on with it which means you can check the skin and paws for any areas that may be leading to your dogs discomfort that you may not of otherwise known of. The time you spend grooming your dog is great bonding time. It will bring your dog closer to you and will also relax you both, providing your dog is happy being groomed and isn't giving you the runaround :-)
Home dog grooming
Providing you have the time, setting up a small period of time each day for a hands on grooming sessions for your dog would be ideal. In reality, weekly would be just fine but it's important for you to pick a time when the dog is relaxed, such as an evening after a walk. It's always important to make sure you have all the tools for the job close to hand when starting to groom your dog so you don't have to leave the dog half way through which may lead to the dog becoming unsettled. As above, grooming your dog can be very relaxing for you also so ensure that you pick a time which you are also settled. What do I need to groom my dog? Although not essential, we would recommend the following tools would help you when grooming your dog:
Fine comb
Wide toothed comb
Detangling spray
Ear and eye wipes
Ear drops
Scissors
Soft brush
Dog toothbrush
Dog toothpaste
If you would like any further information on grooming your dog or would like to speak to a member of our trained team please
contact us here.
---
Share this post
---
---